---
WHO'S OUT THERE?
Jacob Caylor and his family
New London, Minnesota / Thursday, November 21, 1902
Every so often, you come across an encounter story that gives you a shiver. Such as this one.
It took place in New London, Minnesota (population 971), a small town on Highway 9 about 90 miles (144 kilometers) west of Minneapolis. And it happened ninety-seven years ago, on November 21, 1902.
Living in the second-story apartment of the Great Northern Railroad depot at the time (which is still standing--J.T.) was a man named Jacob Caylor and his family. But let's allow his daughter, Mrs. Deborah Caylor Kriegenbring, tell the story in her own words.
"When I was small...oh, let's see, that would be about 1902... when I was about ten, I think...of course, I went to bed pretty early. Some little folks nowadays stay up all hours of the night, but not me. I was sent up to my room by 7:30, or maybe 8 p.m. now and then. Mine was a second story room that used to be part of the apartment that the old depot agent lived in."
"Anyway, one night (prior to November 21, 1902) I was about to put out my lamp when something caught my eye. Some motion, maybe. I looked toward the window, and there was a man's face up against the window. I remember it plain as day. Maybe 'cause his nose was flat against the window and looked like the biggest part of his face."
"I called my father, but he didn't believe me. It happened a few more times. Always the same (proboscidian) face. But when I told my father, he just said, 'Young lady, I think you have a very active imagination for a ten-year-old. Now get some sleep.'"
"The day after Thanksgiving that year, my cousin (Edie) from out in the country came to stay the night. She kept kicking me and I wasn't used to sleeping with anyone, so I woke up in the middle of the night. It was a beautiful harvest-moon night. I looked out the window to find the man in the moon, and there was that other face again. Same one. I screamed. That woke cousin Edie, and she saw it, too."
The rest of the Caylor family came running. Debbie and Edie described the weird big-nosed face in the window. But the adults were still skeptical.
"The next morning, Jacob looked around outside before he went to work at the hardware store. He was looking for any impressions that a ladder would have made in the not-yet-frozen ground. There wasn't even any grass broken from a weight bearing down on it. Nor were there any footprints."
"'Silly girls!' he burst out. As an afterthought, he checked the window to see how the oiled paper, put there to save fuel, was holding up."
"Suddenly he saw that a hole about the size of a man's face had been cut into the paper!"
After that, Jake Caylor was understandably reluctant to visit the outhouse after dark. (See the book Ghostly Tales of Minnesota by Ruth D. Hein, Adventure Publications, Cambridge, Minn., 1992, pages 67 to 69.)
(Editor's Comment: You'll be okay, Jake. Just don't ever read a story by Ambrose E. Beirce entitled The Difficulty of Crossing a Field. Interestingly, the date of the Caylor experience-- November 21, 1902--was the night the steamer S.S. Bannockburn disappeared on Lake Superior. That night sailors aboard the Huronic, the Northern Navigation Line steamship, reported mysterious lights on the big lake. The wreck of the Bannockburn was never found.)
---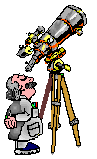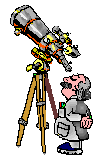 You're Viewing Page Six!
Click an Alien below to view another page, or ...
Click this Pic to return to Page one, or ...
Click here to send a Guestbook Email